Overview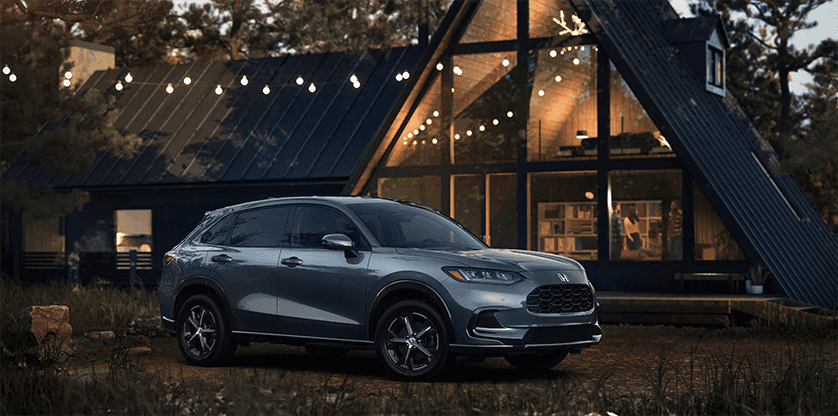 The all new 2023 Honda HR-V has dropped and is getting ready for some major upgrades. The most striking difference is the updated exterior design. With sleeker lines and high end finishing, the HR-V is sure to get a second look. The HR-V has been a staple in affordable and reliable transportation for good reason.
This subcompact SUV now comes with optional AWD, increasing its capability in bad weather as well as off-road. Combine this with an all new suspension technology and it creates a more confidence-inspiring drive regardless of the weather or pavement type.
The redesigned exterior features all new LED headlights and taillights that pair well with the new sleek and sporty design elements. The new suspension technology in this small crossover makes it handle better than its rivals in its class. With an upgraded suspension, the 5 passenger subcompact SUV not only allows for nimbler handling but also a smoother ride.
The HR-V is powered by an enhanced inline-four cylinder engine that makes more power and more torque than the outgoing model, translating to more passing power while still maintaining fuel efficiency. The EPA estimated gas mileage is 26 mpg city and 32 mpg highway resulting in less trips to the pump than you would expect from a vehicle of this size.
Cargo capacity is also improved greatly with the 9 extra inches than the prior model making for a more practical overall vehicle..