Rairdon Auto Group Donates 1200 Backpacks to Hopelink

Rairdon Auto Group Donates 1200 Backpacks to Hopelink
Back to school is already here and because of this, we recently collected over 1200 backpacks for our local students living below the poverty line. But what school supplies did we stuff them with??
Rairdon & Hopelink Hope to be Superheroes for Seattle's Kids
Few things say "great future" as loudly as success at school does.
And this, in turn, depends on having all of the right tools.
So that's exactly what we stuffed the 1200 backpacks with!
Filling them with scissors, pens, glue, crayons, and all other sorts of goodies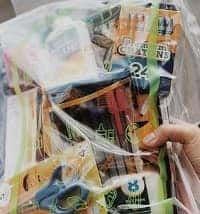 a kid might need, our team was confident that they'd be going back to school
well prepared.
Then, with our heavy lifting complete, we headed for Hopelink's Kirkland drop-off center.
The Team's Big Delivery
Our haul included 1200 school-supply stuffed backpacks, which were, in turn, stuffed into
4 Dodge SUVs and a Ram ProMaster.
Then, with eager team members behind the wheel and in passenger seats,
we were happy to rendezvous with the smiling volunteers at Hopelink.
After they'd provided us with a big hand, the precious cargo was
one step closer to being in the hand of our more-than-deserving students.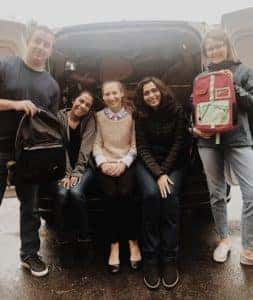 So Why Does Rairdon Love Hopelink?
The team here at Rairdon Auto Group loves Hopelink for so many reasons.
In addition to helping our youngest citizens, Hopelink also provides our local Seattle area with food assistance, financial services, housing, adult education, transportation, family development, and employment services.
In fact, 92% of Hopelink families have been able to establish or maintain stable housing after organizational assistance.
To be sure, the entire team at Rairdon sees Hopelink as the embodiment of taking care of home.
*Following Hopelink's great example, we've gotten serious about philanthropy.

Be sure to follow us on social media to see where our special Culture of Care platform will

take us next.*