Honda of Burien Supports Highline School Foundation's Mission of Helping Serve Low Income Families with Donated Backpacks & School Supplies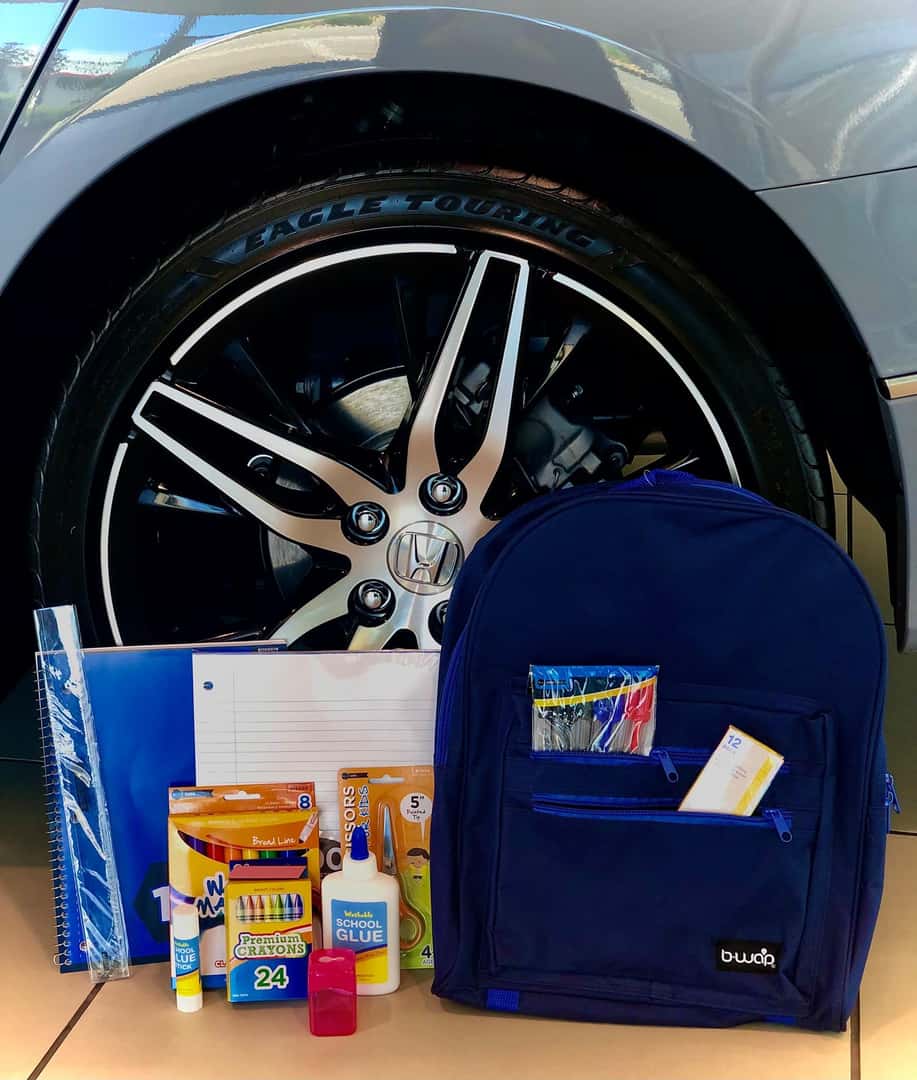 With back-to-school season is once again upon us, Rairdon's Honda of Burien, in partnership with Highline School Foundation, worked together to support our local schools by helping students living with economic hardship to head back to class with a full backpack.

Honda of Burien donated over 200 backpacks stocked with school necessities, like pencil and crayon boxes, erasers, lined notebooks, folders, glue, scissors, and rulers, so that our local elementary students will have everything they need to succeed for the new school year.
Highline Schools Foundation's guiding mission is to ensure that every student in the Highline Public School district receives equitable opportunities for learning. A strong, well equipped and accessible public school system is the backbone of any community, and that is why Rairdon's Honda of Burien is proud to partner with Highline Schools Foundation to do our part as a member of the Burien community and surrounding cities.
To donate or learn more about Highline Schools Foundation, visit their website at https://highlineschoolsfoundation.org/ .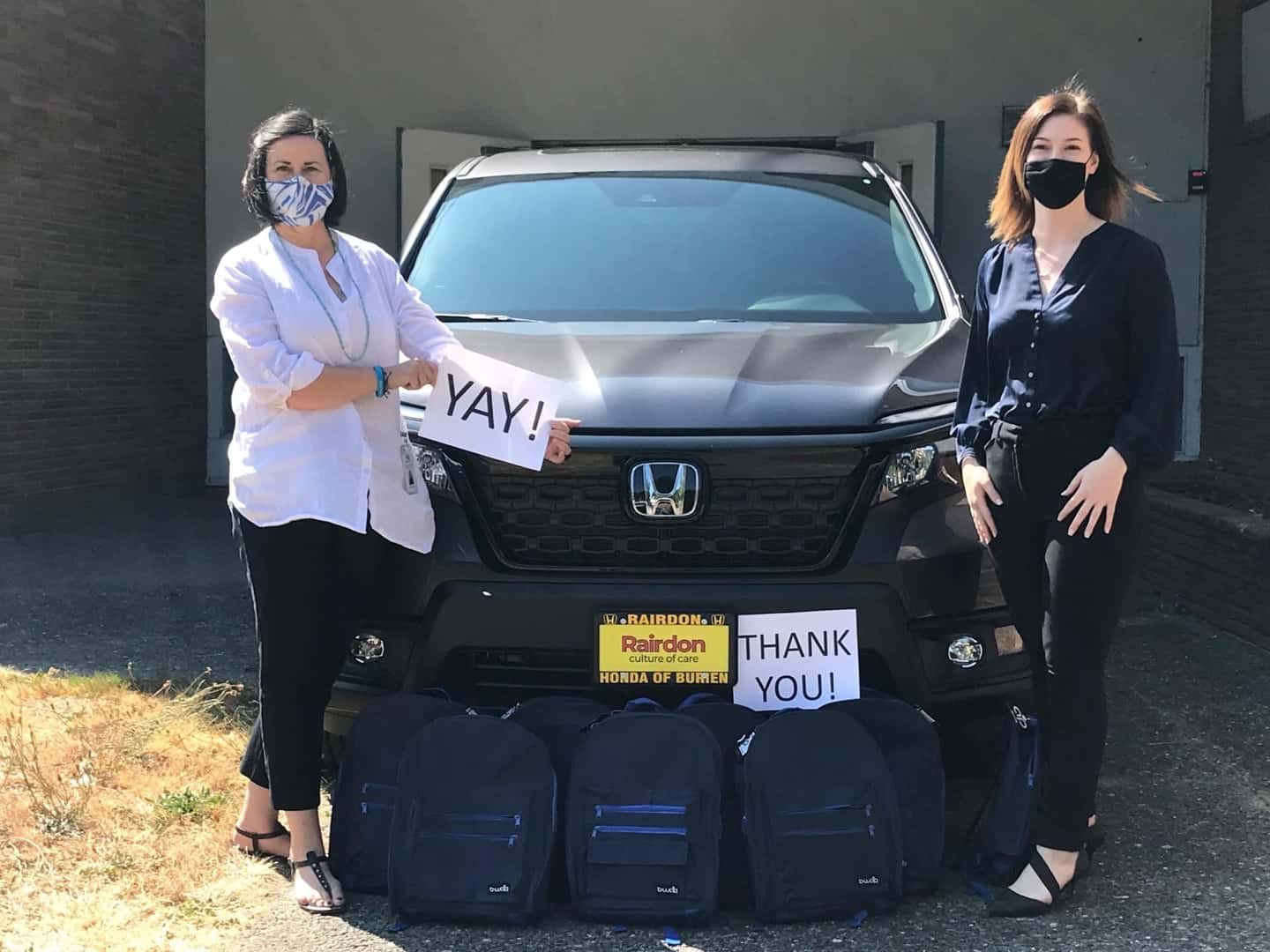 Schools that received backpacks include: Beverly Park Elementary, Madrona Elementary, Midway Elementary, White Center Heights Elementary, McMicken Heights Elementary, Parkside Elementary, Bow Lake Elementary, Hazel Valley Elementary, Seahurst Elementary, Mount View Elementary, Hilltop Elementary, Cedarhurst Elementary, Southern Heights Elementary, Des, Moines Elementary, Shorewood Elementary, North Hill Elementary, Marvista Elementary.
Plus, the new student registration center at Highline's headquarters was given four boxes of backpacks to distribute to new students in need enrolling in Highline Public Schools.

Thank you to our guests and friends of Rairdon's Honda of Burien who helped us make this donation possible. For every car sold between July 15th – August 15th, we were able to purchase and donate 2 filled backpacks to Highline Schools Foundation.